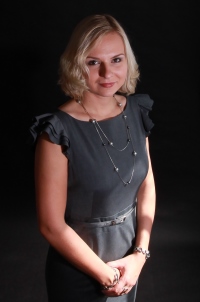 Translation firm Wolfestone and Whisky company Penderyn are urging Welsh companies to export their goods, to drive the country out of recession. Recent figures from HMRC showed that Welsh exports declined in the final quarter of 2012, as the UK looks likely to slip into a triple dip recession. But rather than cutting back on spending, Wolfestone Director and West Wales exporters Association committee member, Anna Bastek believes now is the best time for Welsh companies to invest in exports.
"With the current economic uncertainty at home, and economic growth in developing countries such as China and Brazil, firms need to consider looking abroad if they want to grow. When you couple this argument with the weaker pound, there has never been a better time to think about exporting"
Over 30% of Wolfestone's turnover comes from foreign markets, and Anna knows only too well the difficulties in growing sales in foreign markets.
"Exporting isn't easy, because there's a lot of administration and not to mention investment involved. However our clients across the UK are seeing good returns - particularly from European and Asian markets. I'd encourage other businesses in South Wales who aren't already exporting, to follow suit."
One company in agreement with Anna Bastek is South Wales based Penderyn, the Welsh whisky distillery. Stephen Davies, MD of Penderyn, has built an extremely strong Welsh brand and growing market share in the UK, and is now looking to grow global sales. The company made a nearly £1m investment last year to increase production capacity. This is now being followed up with promotional activities in France, Germany and Spain, and according to MD Stephen Davies, exports are the heart of Penderyn's growth strategy.
"Our export strategy will be critical to Penderyn's continued success especially as additional quality whisky becomes available as a result of our expansion project. We will target key markets and invest to develop our brands"
With the weak pound presenting a great opportunity for Welsh companies, the call from local business people is for local companies to take advantage of the opportunity and go global.