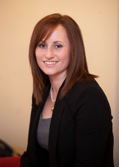 Latest figures from Careers Wales have been published, showing students are more ready now than ever for future job interviews. The news follows support from Swansea business people - who prepared GCSE students for future job interviews - at Birchgrove Comprehensive recently. Lloyds TSB, Natwest and Wolfestone were among the businesses which conducted mock interviews in local schools. The exercise was designed to help students create a positive first impression, teach them how to communicate their skills clearly, and improve their interview skills. At the end of the mock interview session, the interviewer provided the student with constructive feedback, highlighting what they have done well and suggesting areas for improvement. Following the training, 77% of the Swansea based students reported that the process boosted their confidence and 94% felt that it gave them an idea of how to develop their interview skills. Wolfestone, a multi-award winning language translations provider which employs around 30 people from the Swansea area, was impressed by the pupils' enthusiasm and potential. HR and Vendor Manager Emma Hughes said:
"The students that came to the mock interviews were well prepared and more open to feedback than any of us expected. Wolfestone was already aware of the quality of students in Wales as we are partnered with local universities and run a highly popular internship scheme."
"But the interview sessions really do suggest that the future is bright. We look forward to expanding our already fast-growing company with the help of the next generation of young Welsh talent."
Lloyds TSB Specialist Education Relationship Manager Richard Breeze, speaking after the Birchgrove Comprehensive event echoed the sentiments:
"It was a great event, with really enthusiastic young people and a well prepared school. It's a two way street and it was great that students and the school bought into how the process was designed to help them. With that in mind, I'm not surprised at how good the results were."
"I feel kids of today have a great attitude, and especially at a time that is challenging for young people. I was really pleased to have the opportunity to pass on my experience to them"
Despite a tough job market, the co-operation between local businesses and local schools show the future can be bright for today's young people, with a collaborative approach.