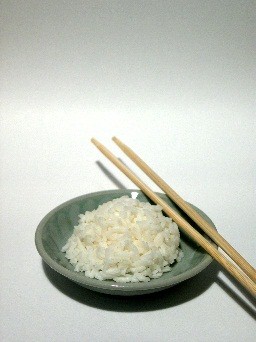 This November, Wolfestone is
helping local people
by supporting the
Swansea Foodbank
. Over the next four weeks, Wolfestone employees will be collecting food to help those affected by food shortage. Our account manager Helen explains the reason behind joining the Swansea food bank project:
"We thought as a company we can all help the less fortunate in Swansea this Christmas! We support the Swansea Foodbank, which provides food to those who are not able to afford to feed their families. There's a big box in our office and this week we all brought in rice and pasta."
What is a food bank?
It's a non-profit organisation aiming to help those in need, those likely to struggle to buy enough food to avoid going hungry. Food is handed out on a voucher basis, which are issued by doctors, health visitors, social workers or police. People are also assigned to agencies, which try to solve their longer-term problems.
What can you donate?
A typical shopping list for a food bank can consist of tinned fruit, fish, meat, pasta and biscuits, while other essentials like nappies and toilet paper can also be added. The first food bank was founded in 1967 in the USA, and ever since then the popularity and number of food banks across the globe have been increasing steadily. But only since the economic crisis did the UK see a sharp rise of people needing food.
According to the Trussell Trust
, which runs more than 400 food banks across the UK, the number of people relying on food banks has risen to over 350,000 people this year. While
a third of those being helped were children
.
The Trussell Trust's research
also shows that while the number of food banks saw a 76% increase over the last year, the number of people given emergency food went up by 170% in the same period. Even by
donating a little
you can help to improve the situation in your local area.
For more information about Wolfestone services:
Document translation services, Localisation services, Transcreation services, Multilingual SEO services, Proofreading, Voiceover services, Interpreting services, Multimedia services, Legal translation services, Other types of translation
The professional translation services you can trust!