We have spoken about this a lot over the years, but the message only increases in its importance. Localisation remains a critical factor in boosting any businesses' success and
game localisation
is critical to the industry. With the
Game QA and Localisation Forum
in Barcelona opening its gates for game enthusiasts shortly, we've taken the time to look into the benefits of localisation for the game industry. Since the dominance of the internet has only sped along the globalisation process, many gamers are left out of the language when it comes to enjoying the game. Although the gaming community has essentially adopted English as the main language of communication, there are several reasons why game localisation is a necessity for any game developer's business future.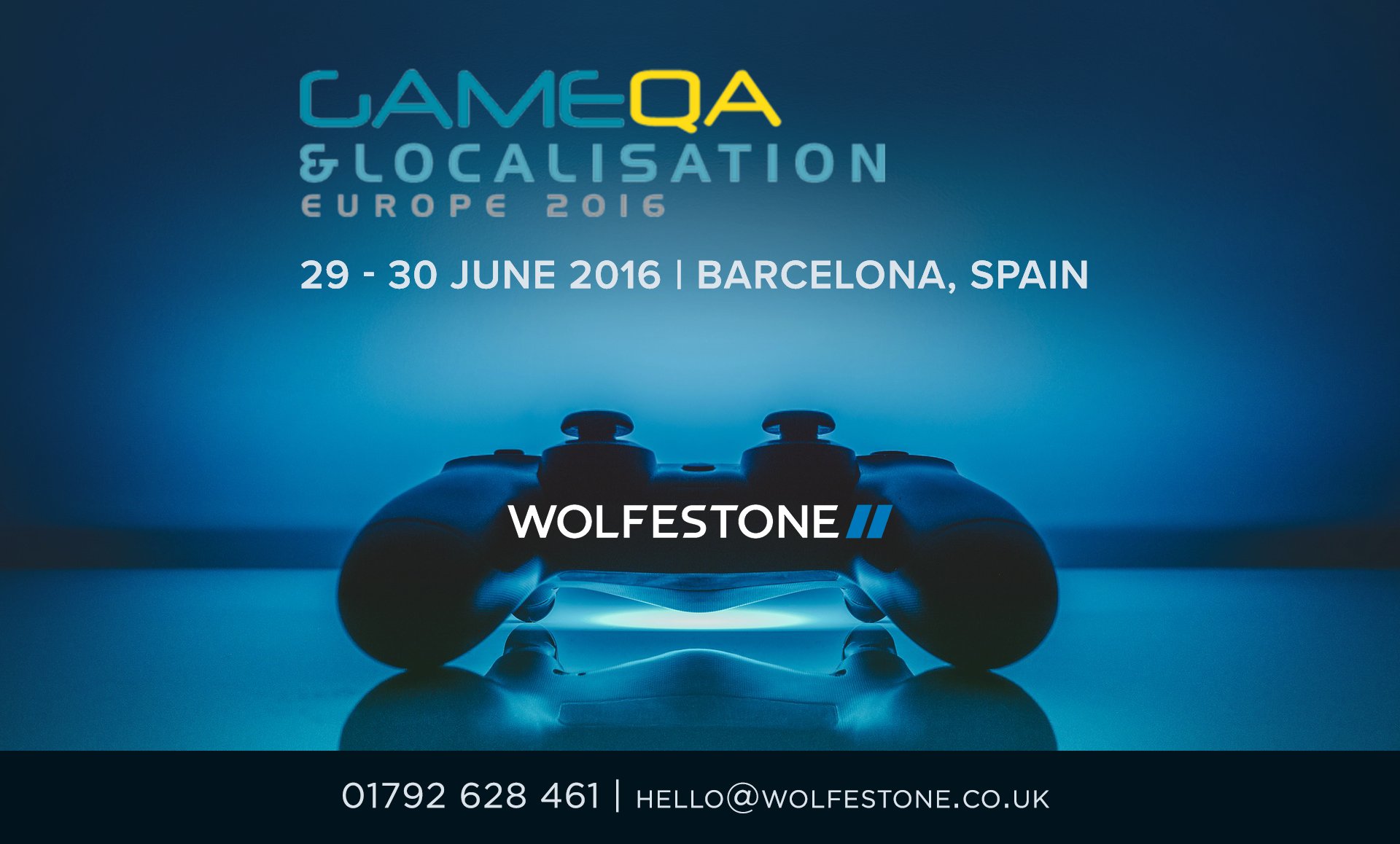 Reach a Wider Audience with your Games
No matter how strong game lovers foreign language skills are, nativity to a language allows for everything to be more accessible and understandable, without losing out on the emotional impact that the game is trying to convey. Imagine how much less that final scene in The Last of Us would affect gamers, if they could only partly understand the language used? Or another glorious moment involving Ellie's wonderment at an animal? Picture the added difficulty to enjoy Final Fantasy's intricate worlds, deep storylines and characters if they were not localised for the Western market? Having critical moments speak in their language will make that emotion resonate and therefore increase its cultural impact – as well as drive up those figures we all love to see.
Increase Value of Your Product
Games can be expensive to create. By localising your content for more markets, your property becomes a bigger asset and you're having more than a slice of the pie. Gunnar Hojem of
Sony Computer Entertainment Europe
(SCEE) explained to Game QA the value of game localising and how proud they are of their system. 'The great thing about working in this area within this company is that we localise all of our First Party titles, but we also localise into a good number of languages.' He continues that they not only localise into 'FIGS' (French, Italian, German, Spanish) and other large territories but also do audio localisation support into a wideset of languages. What's the benefit of SCEE going further than the most common languages? Well, glad you asked. The cost of localising just audio with dubbing, voiceover and subtitling services increases the value of the product. The product itself is costly to create, but the act of translation and localisation for more markets instantly expands your business opportunities, raising the product's profitability and it is the cheapest part of the process.
Game Localisation Increases Your Sales
Charlie Harris of
Sega
is much more honest. Sega's reasoning for localisation is 'Sales figures!' Charlie Harris does expand on that by concluding that the amount of localisation depends on whether or not the project is looking into becoming a franchise. Community engagement is 'important' in that territory through monitoring social interactions online to see what the community is asking for. Susan Alma and Dario Quondamestefano of
Wooga GmbH
sum it up brilliantly: 'a game has a need to reach out to people.' Without the people, it does not reach an audience which leaves the art uncommunicated. The goal of art is to inspire, communicate and, in the case of games, to provide entertainment for everyone. So, why wouldn't you want it to reach as many as possible?
Brand Management
Another issue is that a lot of people 'crowdsource' or provide free translations for games, but they rarely are done by qualified linguists. Although community engagement, especially voluntary contribution is a great gesture and testament to your product, the fact that it is not being carried out by professionals – or indeed with consent – means that your brand could be damaged. Some customers may be unaware that it's not the official, take offence or umbrage with some of the content, and seek out to spread the word to avoid your product as it is offensive to their culture. Is it worth the risk when it benefits you to localise anyway?
Industry experts recommend game localisation
To sum it up, game localisation is an analysis of cost measured against reward. Due to the cost of creating a game, likelihood is the localisation of the content will have the highest value increase when compared to the cost. There is a reason the industry experts above are so keen on localisation; so much so that they are attending the Game QA & Localisation Forum in Barcelona to promote it. Game localisation is an important step in reaching out. Not only to capitalise on global markets, but to have your art reach an even bigger audience. The bigger the audience, the bigger the impact. '
The Legends of Localization
' have dedicated themselves to analysing the differences in games, not only through translation but gameplay differences across cultures. We'll end with a happy localisation mishap. Did you know perhaps one of the most famous games may have received its name from a mistranslation? Let us know what you think it is. Answer below (but let us know what you thought it was, don't be a spoilsport). [su_spoiler title="Which iconic character famously got its name from a game localisation mishap?" style="fancy" anchor="#SpoilerQuestion"]Donkey Kong[/su_spoiler]
[embed]https://www.youtube.com/watch?v=2TeQ2NRmmVc[/embed]