Wolfestone Group guarantees security, accuracy and expertise when translating material for the Fintech industry.
FinTech Language Solutions
FinTech is one of the world's most rapidly growing industries, rich with limitless international opportunities, especially in the Netherlands, India, and China. These countries are leading the way in revolutionizing this sector through mobile-banking apps, digital wallets, investment trading apps, and biometric tech.
The industry relies on confidentiality and data protection to keep sensitive financial information secure. Wolfestone Group has become an ISO-accredited company, holding 3 ISO accreditations, including 27001:2013 which ensures information management and security is a top priority.
Through our language solutions, we can support your business in entering internal and international markets. Wolfestone Group is an ISO-accredited company, so understands the importance of always keeping legal and sensitive documents confidential. We can translate your website, user manuals and guides, and regulatory compliance documents into over 220 language pairs.
Interested in finding out more?
The Industry of Innovation
FinTech is an international sector, that has combined and evolved financial services and technology to meet the high demands of both industries. American cities that have contributed to the advancements made in the FinTech industry, include San Francisco, New York, Boston, and Los Angeles.
By the end of 2022, the global sector is expected to be worth $26.5 trillion, valued at $310 billion in the US alone. In America, San Francisco has been named one of the top cities in America for the growth of the FinTech industry.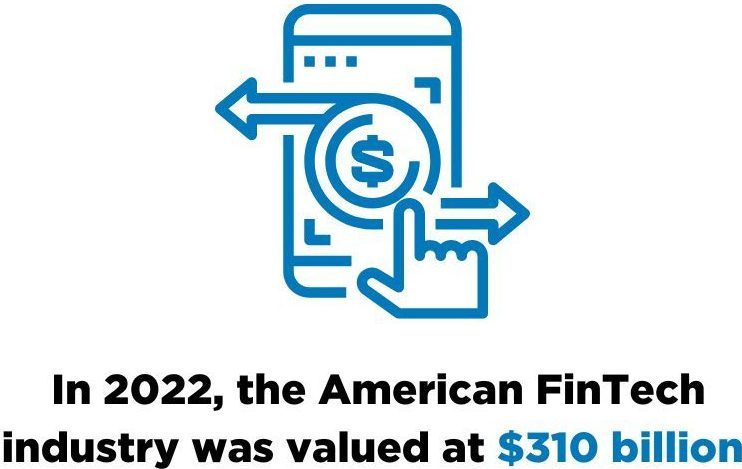 The FinTech industry is inspired by innovation and has created contactless payment systems, two-factor authentication, and online banking, to make for safer and easier transactions. These techniques are being used internationally by organizations, hospitals, schools, and for personal use to ensure important data stays as secure as possible.
With Wolfestone, it is more than simply a client/provider relationship. We truly regard them as a partner, an extension of our team.
Get in touch for a quote within 60 minutes.
Our Services
Some of our services include:

Tell us about your next project
Why choose Wolfestone Group?
99.2%
Customer Satisfaction Rate
50+
Awards and Nominations
Wolfestone Group combines specialist knowledge with a total commitment to quality and customer satisfaction, making us the ideal partner for your Fintech translation needs.

Since 2006, we have offered award-winning professional translation services for clients and projects of all sizes, including some of the best-known organizations and institutions. We're proud to work closely with our clients to understand their goals and plan how our services can help achieve them.
Our reliable and accurate translation services can help your company compete on a global stage, with customer satisfaction guaranteed.